Hotel Information
information
館内設備
At the Tatsumi Kanyo Hotel, we are committed to providing our guests with a variety of facilities and services to make their stay a pleasant one.
Reception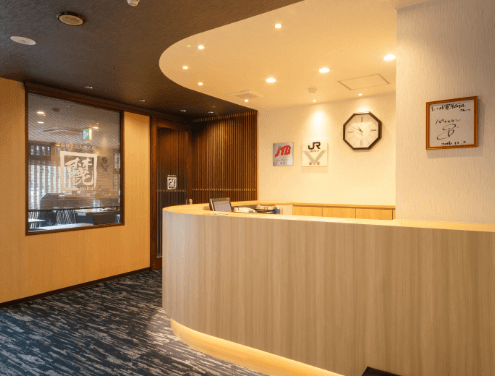 We welcome you with warm lighting.
Small Reception Hall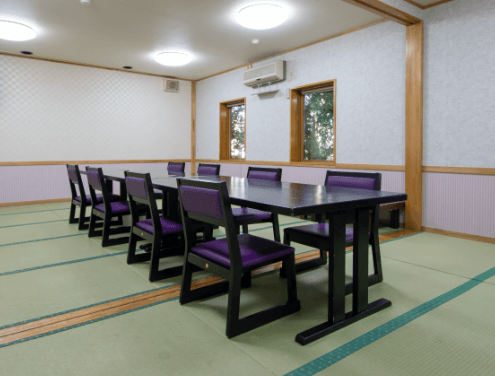 It can be used for a variety of gatherings such as parties, dinners and meetings.
Restaurant "Fumoto" oothills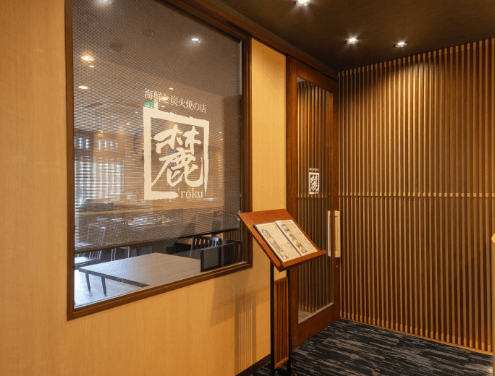 On the left-hand side of the entrance hall, seafood and charcoal grill restaurant available for lunch or as a tavern.
Inside the restaurant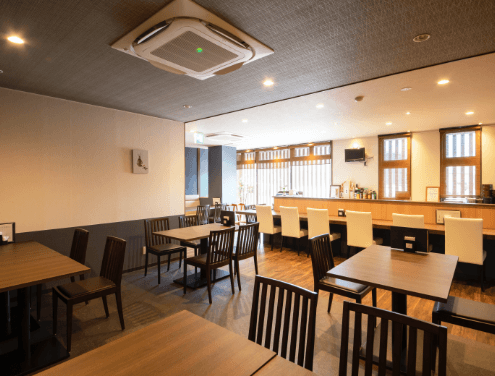 The restaurant is a modern and relaxed atmosphere with a warm wooden feel.
Chokaisan's subterranean water (free)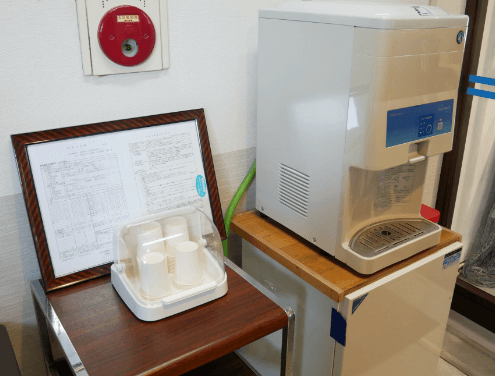 Water from the Mototaki subterranean waterfalls in Chokai Mountain is provided free of charge.
Loby's Stores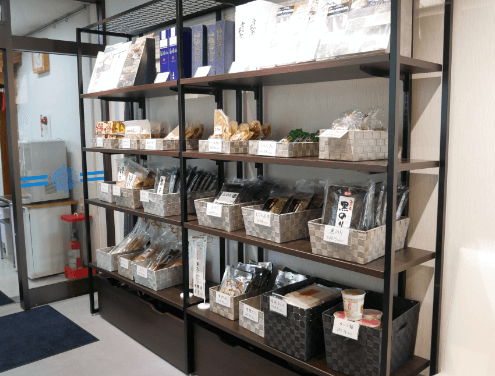 You can buy sake, which is famous in Akita Prefecture, and Junsai, a local specialty of Mitane Town.
Simulation Golf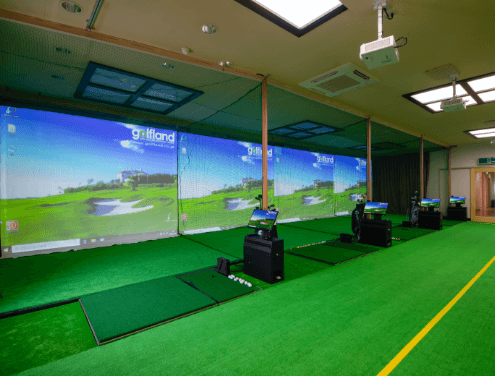 Installation of several "G-shot Smart2" golf simulations! Guests can experience this at any time of the year.
Simulation Golf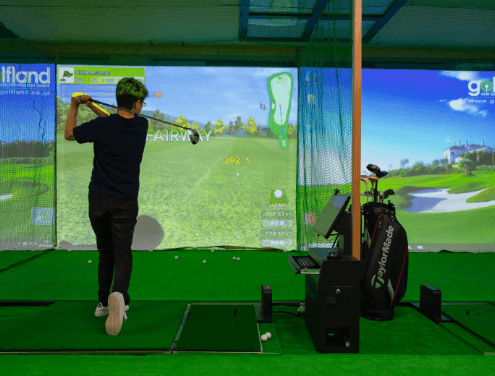 Even though it's indoors, you'll feel as if you're actually going around the course.
Building
Steel structure, 4 stories, 1 elevator
Accommodation
60 people
Business hours
Check-in: 15: 00~
Check out: 10:00
Full house: 8: 00~19: 00
Room equipment
W-Fi, Wired LAN, Yukata, Yukata for children, Washbasin set, Face towel, Bath towel, Pot, Note paper, Tissue paper, TV, Airconditioning, Safe, Tea utensils, Cold storage, Washlet toilet in all rooms, Individual cooling and warming
Bathroom fixtures
Rinse-in shampoo, body soap, hair dryer, hair cap, cotton swab, milky lotion, preparation, tissue paper
Entertainment Equipment
Mahjong, Shogi, Go, Karaoke, Simulation Golf, Mt. Chokai Photobook (reservation required)
Other equipment
Souvenirs, local liquors, shops, vending machines (juice, liquor, cigarettes), cold water of Toriumiyama underflow water (free), washing machine (free), dryer (charged)
Small Reception Hall
20 people
※All rooms are non-smoking. Smoking is only allowed in the smoking room at the front desk or across the street.
Hot Spring Guide
Guests staying at the hotel can use two types of hot springs: a stone bath (Kisakata Hot Spring) and an ancient sandstone bath (Komyouishi Hot Spring). Please relax in the warm hot spring to cure the fatigue of travel and work.
The men's and women's baths are divided into a stone bath (Kisakata Hot Spring) and an ancient cypress bath (Komyoishi Hot Spring), with the men and women being swapped around after cleaning the bath during the 7:00~8:00 pm meal times, so you can enjoy two different hot springs.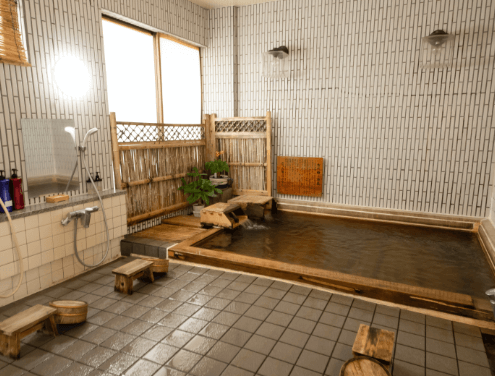 Ancient Japanese Cypress Bath (Komyoishi Hot Spring)
This is an artificial hot spring with a strong ionizing (bio-activating) effect, which is mainly composed of the natural mineral Komyozeki, and the water is hard to cool down and blends well with the skin.
Ancient Japanese Cyprus is a bathtub made of a wooden plug from a bridge that is more than 2,000 years old.
Inside the bathhouse, you can enjoy the steam and the scent of cypress trees.
Spring quality / quantity
Sodium chloride high salt spring
High tonicity, weak alkalinity, low hot spring
Amount of water flow: 400 liters per minute (natural flowing)
Illnesses for which a particular medicine is indicated
Cuts, chronic skin disease, chronic gynecological disease, frail children, neuralgia, musculoskeletal pains, snapping pains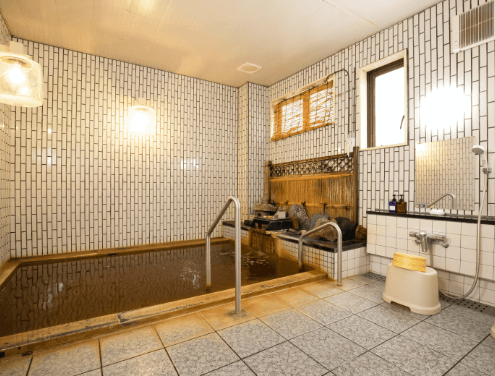 Stone bath (Kisakata hot spring)
is a natural hot spring in Kisakata Town.Hot water volume of 400 liters per minute.
The spring water is gentle to the skin, leaving it feeling smooth and moist afterwards.
It will make you forget about travel and work.
| | |
| --- | --- |
| Components of hot water baths | Calcium chloride, calcium sulfate, calcium carbonate, potassium chloride, sodium chloride, sodium sulfate, magnesium silicate, magnesium sulfate, magnesium bicarbonate, etc. |
| Illnesses for which a particular medicine is indicated | Cuts, chronic skin disease, chronic gynecological disease, frail children, neuralgia, musculoskeletal pains, snapping pains |
Various services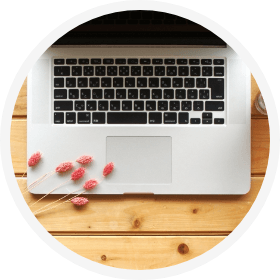 Business service
WIFI
Copier
FAX
Microwave oven
Accompanied by pets
Designated rooms only (small dogs only)
Limited to 1 fish per room
We don't have a large room to stay
Small and large cats are required to bring a basket and put it in the basket in the guest room.
Guide dogs are accepted
There is no pet bathing facility
There's a faucet for washing your feet in the foyer.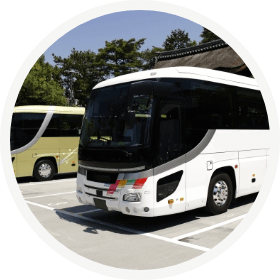 Transportation service
1 microbus
We accept transfers from 10 people
* Please contact us when making a reservation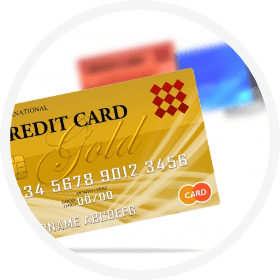 Settlement
In addition to cash, you can also use credit cards and debit cards.